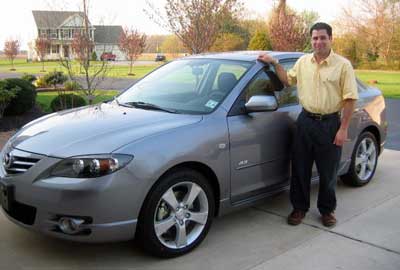 If you're thinking about buying a new or used automobile or truck, you owe it to yourself to stop in at Straits Area Federal Credit Union to get pre-approved for an auto loan. You'll be able to find out how much you can afford for a vehicle and what your monthly payment will be.
Then go to the dealership of your choice, pick out the right car or truck, and save lots of money over other financing methods. We guarantee you'll be happy you came and visited with Straits Area Federal Credit Union before heading out to look for a new or used car or truck!
| | | |
| --- | --- | --- |
| Save Money! | Get Pre-qualified! | Save Time! |
| |   |   |
| Straits Area Federal Credit Union has great rates on auto loans.  Even if you have less then ideal credit, SAFCU can usually save you lots of money versus most dealership loans. |  Get Pre-qualified on an auto loan!  Knowing how much vehicle you can afford before going to the dealership is one of the best tools in picking out a car. | Your time is valuable. Getting an Auto Loan with SAFCU is easy.  We specialize in auto loans and can get you on the road to a new or used vehicle quickly. |
We're proud to say that in Cheboygan County, the Straits of Mackinac area, and throughout far northern Michigan, there's no better way to save money when financing a vehicle than Straits Area Federal Credit Union.
And if you have your paychecks directly deposited into your account you can save .25% by having your payment automatically withdrawn from your deposit.
For auto loans in northern Michigan, be sure to stop in at one of our convenient locations in Cheboygan, Indian River or Mackinac City and ask to see a loan officer. Or use the button below to apply for a loan online!
You'll be glad you did.
________________________________________________________________________________________
Route 66 Extended Warranty

When financing a vehicle through Straits Area Federal Credit Union make sure you ask about the Route 66 Extended Warranty.  There are several different plans available depending on the type of coverage and the age/mileage of the vehicle.   The cost of the warranty varies by vehicle and which plan you select;  but can be added to your monthly vehicle payment.
One of our members who added a Route 66 Extended Warranty to their auto loan had their transmission fail 6 months after purchasing a used vehicle.  Route 66 covered the repair saving them $3,000 in repair bills.
For more information about the Route 66 Extended Warranty contact one of our Loan Officers.
_________________________________________________________________________________________

GAP Coverage
In the event of an accident where you vehicle is declared a total-loss  GAP Coverage will cover the difference between what your auto insurance will pay out and what you owe on your vehicle.  Your auto-insurance will typically only pay out what they estimate the vehicle to be worth.  Their determined value may be less then what is owed on your loan.  GAP coverage will cover this amount.  Typically this coverage adds a small amount to your monthly loan payment.
_________________________________________________________________________________________

Credit Life/Disability Insurance
There's no way to predict an injury, illness or unexpected death, but you can take steps along the way to make sure your family is provided for if the unforeseen were to happen.   The premium is included in your monthly loan payment.  If you have a balance on your loan and become totally disabled due to a covered injury, illness, or in the event of an unexpected death, may help cover your loan. In the event of disability it will help pay your loan until you're fully recovered.  In the event of an unexpected death it may pay off the loan.