"Save money with an auto loan from Straits Area Federal Credit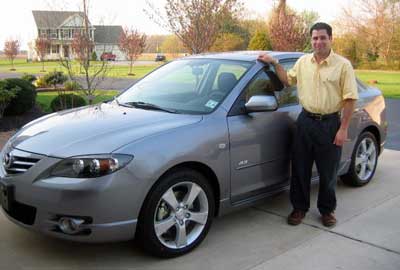 Union."
If you're thinking about buying a new or used automobile or truck, you owe it to yourself to stop in at Straits Area Federal Credit Union to get pre-approved for an auto loan. You'll be able to find out how much you can afford for a vehicle and what your monthly payment will be.
Then go to the dealership of your choice, pick out the right car or truck, and save lots of money over other financing methods. We guarantee you'll be happy you came and visited with Straits Area Federal Credit Union before heading out to look for a new or used car or truck!
| | | |
| --- | --- | --- |
| Save Money! | Get Pre-qualified! | Save Time! |
| |   |   |
| Straits Area Federal Credit Union has great rates on auto loans.  Even if you have less then ideal credit, SAFCU can usually save you lots of money versus most dealership loans. |  Get Pre-qualified on an auto loan!  Knowing how much vehicle you can afford before going to the dealership is one of the best tools in picking out a car. | Your time is valuable. Getting an Auto Loan with SAFCU is easy.  We specialize in auto loans and can get you on the road to a new or used vehicle quickly. |
We're proud to say that in Cheboygan County, the Straits of Mackinac area, and throughout far northern Michigan, there's no better way to save money when financing a vehicle than Straits Area Federal Credit Union.
And if you have your paychecks directly deposited into your account you can save .25% by having your payment automatically withdrawn from your deposit.
For auto loans in northern Michigan, be sure to stop in at one of our convenient locations in Cheboygan, Indian River or Mackinac City and ask to see a loan officer. Or use the button below to apply for a loan online!
You'll be glad you did.
Apply for a loan online!