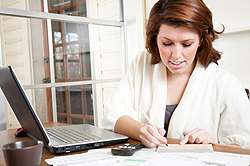 Around the Straits of Mackinac, Cheboygan County, and almost anywhere in far northern Michigan, when you're looking for a financial institution with low cost checking account solutions, search no further than  Straits Area Federal Credit Union.
Our Totally FREE Checking at Straits Area Federal Credit Union has lots of other credit union member benefits. We're sure you'll find having a checking account at Straits Area Federal Credit Union is the best option for saving money! We can't wait to tell you all about it.
So stop into your local branch in Cheboygan, Indian River or Mackinaw City and ask about totally FREE Checking. You can access and manage your account online and pay bills with a click of your mouse or do it by texting on your smart phone!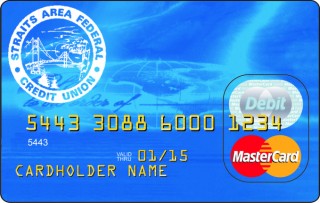 Our MasterCard Debit Card gives you incredible convenience with NO FEE access to 28,000 CO-OP Network ATMs. Our checking accounts also come with the following features:
Pay your bills online
Access all your account information
Make account transfers between savings and checking and make loan payments
Get help managing your money
Order checks online
Our professional staff looks forward to helping you take advantage of your Totally Free Checking Account! Give us a call or stop by one of our branches in Cheboygan, Indian River, or Mackinaw City. You'll love being a member of Straits Area Federal Credit Union. Your low cost FREE checking account is great place to start.